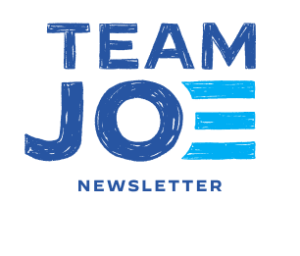 Happy Holidays!
As we reflect on 2022 and look ahead to the new year, we wanted to say thank you. Because of Democrats like you, our party has accomplished so much for the American people. Just take a look: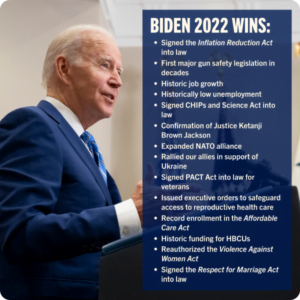 We couldn't do this work without your support. Check out what else President Biden and the Democratic Party have been up to in the final Team Joe newsletter of the year →
LOWERING HEALTH CARE COSTS
Under President Biden's Inflation Reduction Act, the price of insulin will be capped at $35 a month for seniors on Medicare — and not a single Republican voted for it.
Seniors and those on Medicare will see the benefits of these cost-saving measures. The Inflation Reduction Act:
locks in on average $800 per year lower healthcare premiums for 13 million Americans,

lowers seniors' prescription drug prices, and caps their out-of-pocket expenses for prescription drugs at $2,000 per year,

and so much more!


LEARN MORE
---
MAKING HISTORY ON THE CIRCUIT COURTS
Ninety-seven — That's the number of Article III judges President Biden and Senate Democrats have confirmed over the last two years — including Justice Ketanji Brown Jackson as the first Black woman to serve on the Supreme Court. It also includes 28 circuit court judges and 68 district court judges — 67% of whom are people of color.
That's not all — President Biden has appointed more public defenders to the circuit court than any of his predecessors.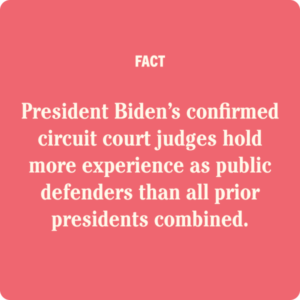 ---
HISTORIC INVESTMENTS IN THE USPS
On Tuesday, the U.S. Postal Service (USPS) announced a historic $9.6 billion investment over the next five years to electrify its delivery fleet — including $3 billion from the Inflation Reduction Act.

This investment will sustain reliable mail service to Americans while modernizing the fleet, reducing operating costs, increasing clean air in our neighborhoods, creating jobs, and improving public health.
READ MORE
---
GET YOUR COVID-19 TESTS AHEAD OF THE HOLIDAYS
Spread the word to your friends and family: Americans can receive another four FREE COVID-19 tests delivered to their homes.
These free at-home, rapid COVID-19 tests may only be available for a limited time. Request yours ahead of the holidays and have them delivered straight to your door:
REQUEST YOUR COVID-19 TESTS
---
BEFORE THE END OF THE YEAR
We cannot stress this enough: The support of this grassroots team was instrumental in all of our success this past year. From passing critical legislation to electing Democrats nationwide in last month's midterms, we could not have done it without you.
But there is still so much work ahead. Our party is relying on this grassroots team as we build the strong infrastructure Democratic candidates will need to run and win in 2023 and beyond.
There isn't much time left before the final fundraising deadline of 2022. Before we enter the new year, will you chip in $25 — or any amount — to the DNC to help hit our goal and ensure Democrats have the tools they need to win in elections to come?
We'll see you in 2023,
Team Joe