Young Democrats of Santa Fe County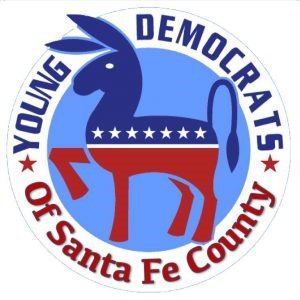 The Party's Future
It's never too early to get involved in the electoral process. Young Democrats of Santa Fe County is active group of young Democrats ages 12-35. We mobilize young people to volunteer and influence the ideals of the Democratic Party. We develop skills so that youth will run for office and become leaders at the local and national levels.
We work closely with the Santa Fe County Democratic Party and the Young Democrats of New Mexico. Our meetings are open to anyone. Please contact us to share your ideas on how we can bring positive, youth driven change to our community.
Connor Murphy, President
What are we up to?
Recruitment: We need you!
We are recruiting officers and forming a new action committee. If you have any questions please email ">.
Connect on Facebook.