MISSION
Our mission is to organize and provide volunteering opportunities that reflect the tenets of the DPSFC platform. Volunteering through the Community Service Program demonstrates that Santa Fe County Democrats are here to serve our community to build a stronger and healthier society for ALL.
We are looking for members of our community, people just like you, to make our county, and the world in which we live, a better place.
Please register if you are interested in joining us.  REGISTER HERE for the community service program. 
---
---
---
Click HERE  to sign up for these upcoming events:
Santa Fe Indigenous Center
Food Depot
Santa Fe Animal Shelter
Kitchen Angels
Reunity Resources
Villa Linda Park
Habitat For Humanity
Looking forward to serving with YOU!!  We are making a difference!!
---
PARTNERS
The Community Services Program is partnering with existing organizations. See the list below. We will also reach into the community to determine other opportunities where volunteer assistance is needed. For more information, please send an e-mail to .
Organizations currently partnering with the CSP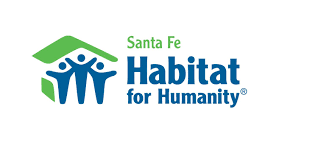 Is there an organization you think would like to partner with us? Please contact   .