Dear Friends,
So many of our communities were devastated by fire and subsequent flooding this year. Now, it's time to rise from the ashes together.
We can begin a new chapter on the road to rebuilding and recovery now that my legislation, the Hermit's Peak/ Calf Canyon Fire Assistance Act, has become law. This law provides $2.5 billion in funding to compensate our communities for so much loss. It will also help us restore the health of our forests and watersheds and make sure that New Mexico families and communities are made whole again.
In the Community
I want to make sure our comunidades get all of the assistance they need. Over the last few weeks, I've been honored to lead and join community meetings in Las Vegas and Mora to provide information about the federal assistance program being created from my bill.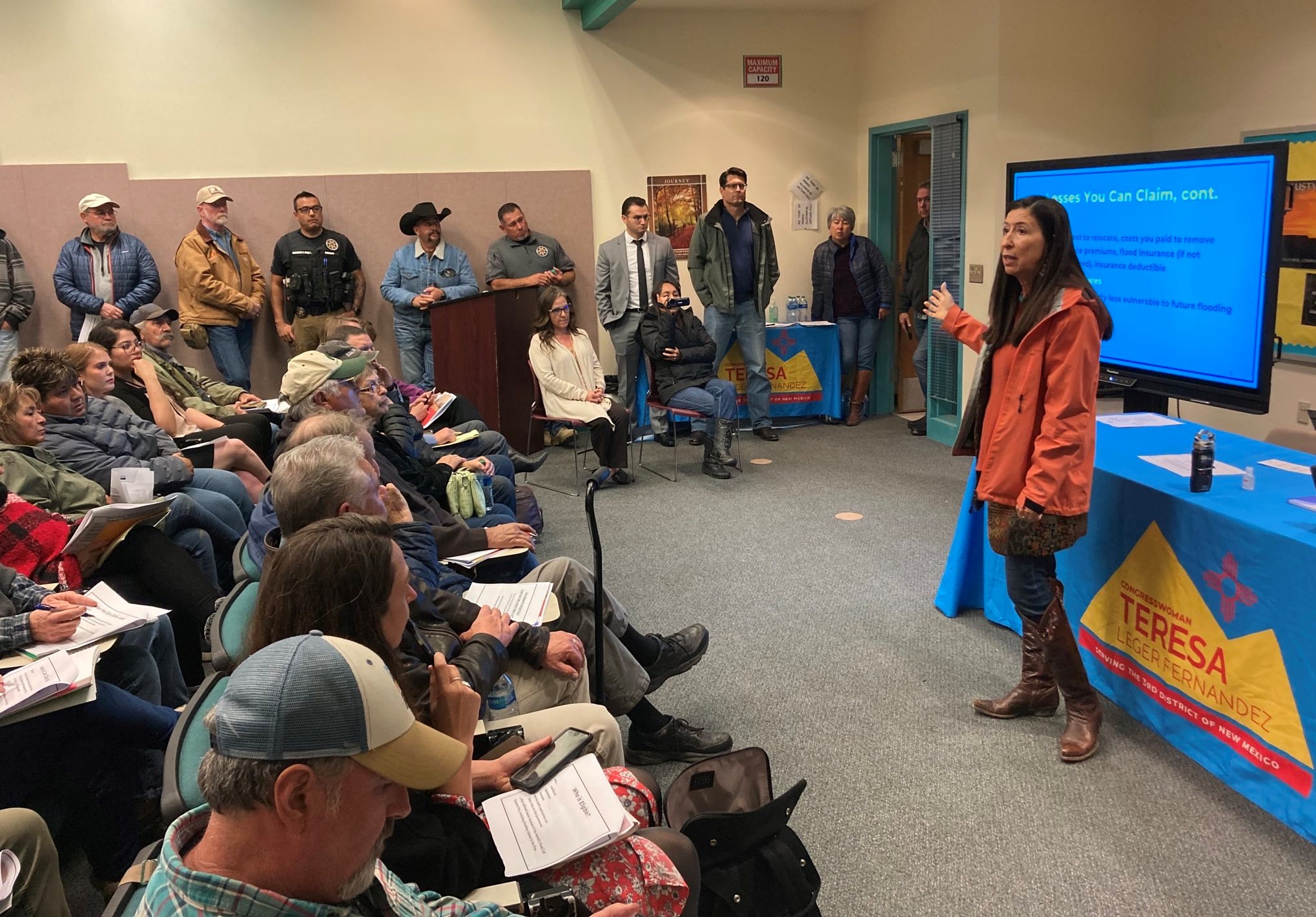 The new program is intended to compensate individuals, nonprofits, and governments for all of the losses that they've incurred. It's intended to be streamlined and much easier to navigate than traditional FEMA disaster programs.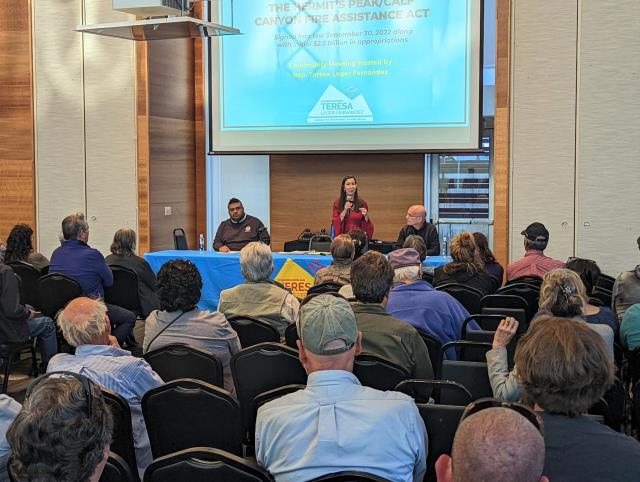 You can watch my interview with KOB 4
HERE
about the relief on the way.
FEMA is currently writing the regulations for the program and expects to release them on November 14th. After those regulations are published, anyone needing assistance will need to file a Notice of Loss form through FEMA.
Resource Links for Recovering and Rebuilding
Farm Service Agency (FSA) Programs:
The FSA Emergency Forest Restoration Program provides a range of benefits to private landowners, including repairing fencing, planting trees, and road repair to restore forest health.
The Emergency Conservation Program provides funding assistance to farmers and ranchers to repair damaged farmland and to install methods of water conservation.
The Livestock Forage Disaster Program (LFP) provides benefits for grazing losses due to wildfire.

LFP benefits may also be available for loss of grazing acres due to wildfires on federally managed lands on which a producer is prohibited, by a federal agency, from grazing normally permitted livestock.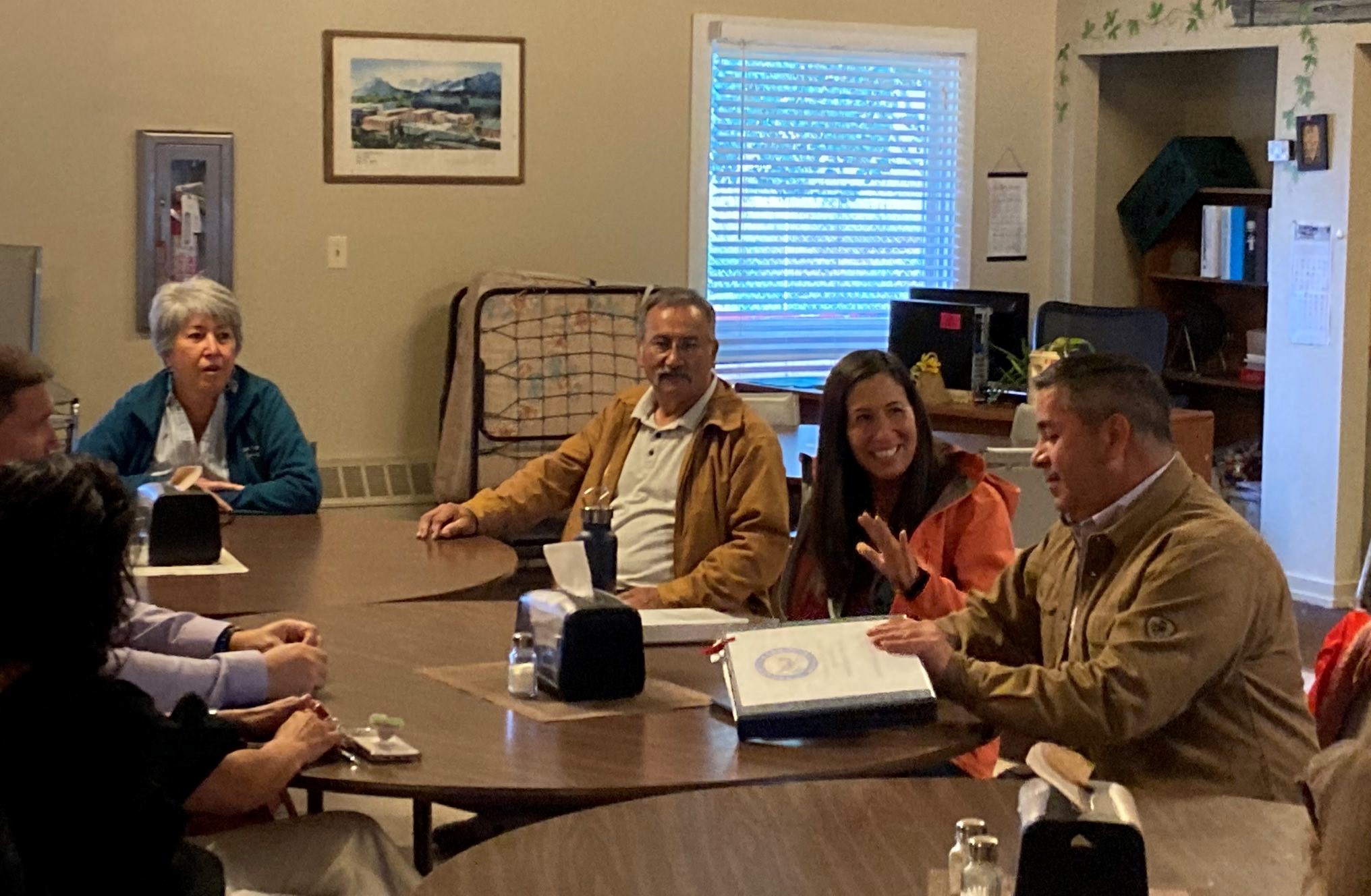 Natural Resources Conservation Service (NRCS) Programs:
The Emergency Watershed Protection Program offers technical and financial assistance to help local communities relieve imminent threats to life and property caused by floods, fires, windstorms, and other natural disasters that impair a watershed.
The Environmental Quality Incentives Program (EQIP). Farmers, ranchers, and non-industrial private forestland owners can apply for resource assistance through the EQIP. Eligible land includes cropland, rangeland, and non-industrial private forestland.

Recovery assistance includes but is not limited to: immediate soil erosion protection, minimizing noxious and invasive plant proliferation, protecting water quality, restoring livestock infrastructure necessary for grazing management, emergency animal mortality management.
My full New Mexico Wildfire Resources Guide is available
HERE
.
Mental Health Resources
After a disaster, it is important to tend to your emotional well-being and look out for signs of distress. During this difficult time, remember to stay active, spend time with others, take breaks, and participate in activities you enjoy.
New Mexico offers 24/7 support to anyone experiencing an emotional, mental, or substance use crisis. To reach the crisis hotline, call 988 or text "TALK" to 988. 
Follow @RepTeresaLF on Twitter for more updates!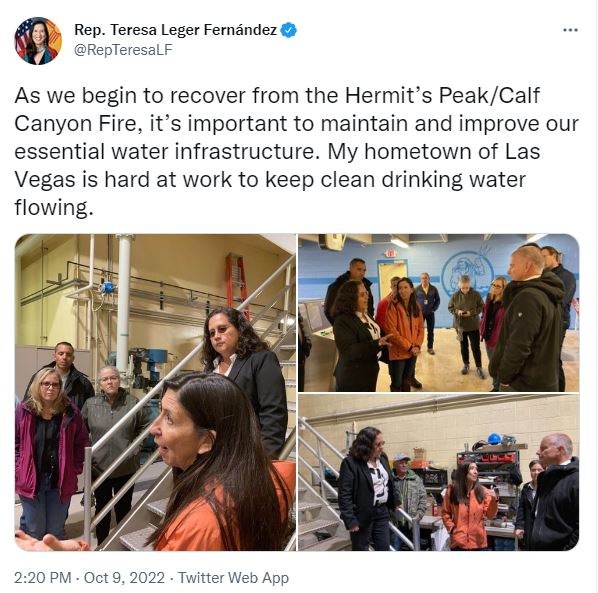 Sincerely,
Teresa Leger Fernández
Follow Us on Social Media
Washington D.C. Office
1421 Longworth HOB